Access a fantastic range of online courses.
Below is just a small sample of the personal & business development resources available on the GeniusU Platform.
Plus as an Accredited Talent & Wealth Dynamics Flow Consultant and a Certified Passion Test Consultant I can support you through the process so you get the most out of the platform.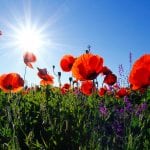 "Clarity is the power to create the life you choose" Janet Attwood
Based on the powerful Passion Test process created by Janet & Chris Attwood, we will explore what is really important to you & create a plan which will put you on track to achieve your ideal life.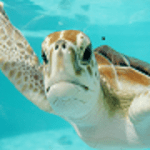 Sell the Way People Want to Buy
Sales– Love it or hate it we all need people to buy our products or services, or we will have no business. 
Yet, for many  the very mention of the word sales makes them want to hide in their shell!
This course will take you step by step looking at sales from a different perspective, building your confidence so you can have more productive conversations.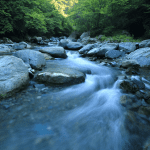 Understand Yourself & Get In Flow
Wealth Dynamics is the world's leading profiling tool for Entrepreneurs.
By answering a series of questions, you will be shown where your natural strengths, highlighting your primary and secondary profiles for creating trust, flow and value.
Why make things hard work when you can follow your flow?

Which path would support you to feel like a genius? When you follow your natural genius, you live life with less resistance – and joy and success naturally flow towards you. Take the simple and free Genius Test and discover your genius.

Take the Impact Test, the first step in Entrepreneur Dynamics, the No.1 Agile Leadership System for Entrepreneurs. Discover your entrepreneur level, your enterprise level and your personalized path to entrepreneurial success.

Wealth Dynamics Microdegree
Take the next step and dive deeper into the eight paths to entrepreneurial success with the Wealth Dynamics Test.

Talent Dynamics Microdegree
Learn how your personal path is linked to how you grow your trust and flow in high performing teams with the Talent Dynamics Test. Find out the steps to become a world class leader by understanding your team and organizing them by how they naturally grow their trust and flow.

Join hundreds of thousands of others who have discovered their passion with the Passion Test, based on the New York Times Bestseller by Janet Bray Attwood and Chris Attwood.

Finally discover your true 'why' with the Purpose Test, and learn the key steps to align your daily life to your deepest meaning and motivation. Align with others who have the same purpose as you and give back through our partners, Buy1Give1.