Find your Flow &
Become Neutrally Buoyant
Calling all corporate escapees, if you want to get into flow with your sales and marketing then let's arrange a call.
Bespoke solutions delivered 1:1 & in group programmes.
Can you remember who you were, before the world told you who you should be?
We can become so influenced by the opinions of others that we may lose sight of what we really want from our business and many of our skills, qualities and values become underutilised or even compromised. We create an idealised version of how we think we should be and become frustrated trying to match up to it.
We are all unique and it's OK to be you, to use the skills and talent you have, you don't need to be an expert in everything or follow the crowd. You can finally be who you want to be, not follow the corporate ways of the world but be supported to find your own way to grow your business.
Part of my methodology to help you get into flow and become neutrally buoyant is Ikigai
Ikigai is found at the intersection where your passions and talents converge with the things that the world needs and is willing to pay for.
Looking at your Personal Ikigai gives you a starting point from which you can focus your efforts.
Mary Meduna-Gross, Ph.D - Plena Vita Executive Coaching
As much as I enjoy learning about myself through surveys and assessments, I don't always come away with clarity or understanding of how this information not only shows up in my life, but how to actually use this information to work more efficiently.  My experience with Louise and the Wealth Dynamics assessment made me a believer again.
Louise has such a calm, gentle way of listening and sharing insights. She listened closely to what I was saying and connected the dots between what I was saying and what the assessment was telling me. I'm sure she had to repeat herself a few times before I got it, yet every time, she simply connected the dots for me as if it were the first time. By the end of our conversation, I had a much deeper understanding of my natural gifts and talents and how I relate to other types. Not only will this help me be a better coach, but also more effective in marketing and sales. I am grateful for her patience, listening and insights.
Karen Jones - The Perfect Copy
Louise is a true professional. Her caring approach and attitude in helping to guide business owners to grow, focusing on how they are doing it and concentrating on their unique skills is invaluable. Louise has certainly helped me with all of that. She is kind, calm and has such a gentle but knowledgeable manner that I took on board everything she advised and my business is now growing, and so am I. Louise is like a breath of fresh air. Thank you.
Kate Fox - Creative Director - Fox Graphics Design & Marketing
I recently invested in myself and my business and of all my business activities in 2020, working with Louise was the best time and money spent, it is difficult to find the right person to open yourself up to and Louise was fantastic. She is so experienced and supportive yet challenges you and makes the development to work for you.
I can highly recommend Louise as an effective and thought provoking professional and friend. Thank you
New Business Owner
Louise helped me to prioritize and focus on what is important in my life, she helped me to be more organised, saving me a lot of time by stopping me focusing on what wasn't important! The successes that I have had with my goals are life changing. I set targets a few months ago that I would have a steady stream of clients and that my life would be more balanced. I can now happily say that Louise helped me to achieve this. Thank you Louise
Business Owner
Louise has helped me to stretch outside my comfort zone and help me be more creative in ideas and how to lead the team in times of hardship. She has helped me revisit my values and strengths and to use those effectively within the business.
She has been great in building a rapport with me and I felt I can trust her with any ideas I may have even if I think they are a bit off the wall. I definitely would recommend Louise as a coach.
Managing Director
Louise has been an excellent coach for me as I am having issues with a reduction in sales due to the current economic climate. She has helped me identify productive ways in which I can manage the company better in these times of change. Louise has used tools which have worked effectively when she felt I needed time between the sessions to reflect and to collate what is working and not working so well.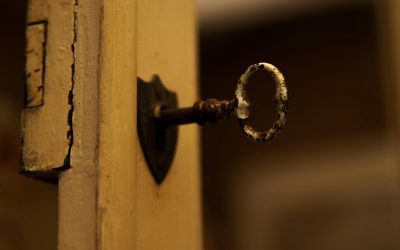 Collaboration – what does it really mean? According to the Oxford Dictionary, collaboration is; ·      the action of working with someone to produce something or·      a traitorous cooperation with an enemy. I'm not sure that either of these are particularly helpful...